Onsen (Hot Springs) in Misato
Please relax and enjoy the nature of Misato!
Chihara Onsen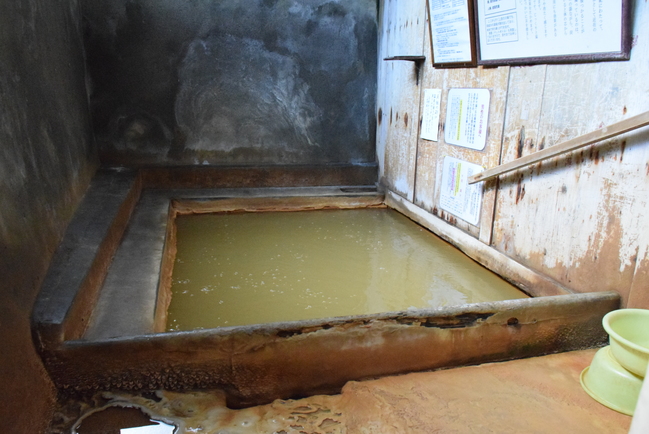 A secluded hot spring visited by people from all over Japan
This is a hot spring rare even in Japan where you can directly enter the hot spring that gushes out from your feet. It is recommended to soak slowly in the lukewarm water with a yellowish-brown color for 30 minutes to 1 hour. Also, from autumn to early summer, water is heated in the Goemon bath. You can also take home the hot spring water of this hot spring that has a high medicinal effect and retains the original shape of the hot spring treatment place for 100 yen / 1L. In addition, it is said that the effect does not change even if you leave it for half a year to 1 year, and you can feel the effect of "Chihara no Yu" (Chihara's hot spring water) at home by spraying or adding it to your bath.
Basic Information
Address: 1070 Chihara, Misato-cho, Ochi-gun, Shimane Prefecture, 699-4711
Business hours: 8:00 - 18:00 [November - February of the following year] 8:00 - 17:00 (Final reception 16:00)
Holiday: Thursday, New Year
Parking lot: Available, about 10
Contact: [Direct] Phone number 0855-76-0334 (Language: Japanese)
Official website: http://www.chihara-onsen.jp/index.html (Japanese)
Yugakai Onsen Nakamura Inn [Reservation ONLY]
A Senmaida terraced rice fields made of mineral deposits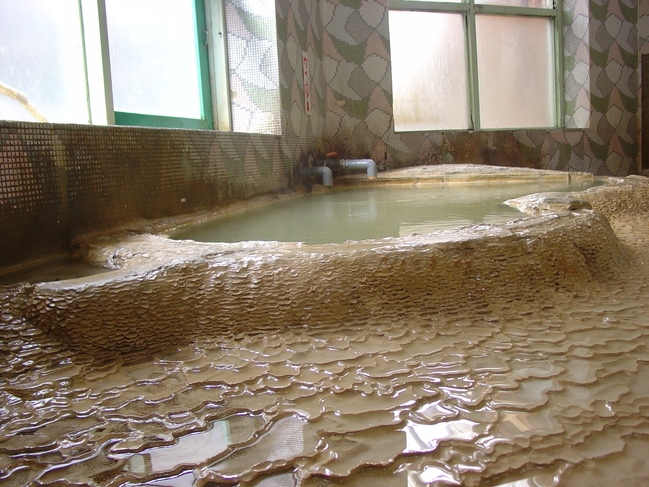 A hot spring inn with a good atmosphere where guests come to hot spring cure from outside the prefecture. There is only one bathroom where men and women can enter alternately, but the view like a Senmaida terraced rice fields in a limestone cave created by mineral deposits not only makes you expect the high efficacy of the hot spring, but also makes you feel the long history and natural beauty. It is a brown muddy water with a lukewarm temperature, and there are many Yunohana floating. Single-day bathing with meals (from 2 people, reservation required) is also possible. Spend a relaxing time in the hot spring town surrounded by nature.
Basic Information
Address: 315-3 Yugakai, Misato-cho, Ochi-gun, Shimane Prefecture, 699-4633
Holiday: Irregular holidays
Access : By car
60 minutes from Hamada Expressway / Oasa Interchange (via Japan National Route 261)
Parking: Shared parking available
Contact: [Direct] Phone number 0855-75-1250 (Language: Japanese)